Van Gaal creates demanding training schedule for United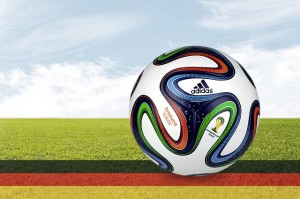 Despite having his hands full with transfer negotiations and coaching responsibilities at the World Cup, Louis Van Gaal is now beginning to focus his efforts on training United, and making them challengers for the club title once more. The Dutchman has ordered Chris Smalling, Luke Shaw, Phil Jones, Danny Welbeck and Wayne Rooney to participate in the Red Devils pre-season tour of the USA, even though it's been less than a month since the English team exited from the World Cup.
As a fan of United, Tunde Folawiyo may remember that in previous years, players were granted a minimum of four weeks holiday after taking part in any major tournament. However, Van Gaal seems to be determined to place greater demands on his players. In addition to calling up those who played for the English squad during the World Cup, he is also ordering additional evening training sessions for the entire team. This will mean that United will complete an afternoon training session, take three hours off for recovery, and then return to the pitch for another session which will last at least two hours.
Whilst Van Gaal has set the training schedule in motion, he will not be present to oversee its execution, due to being tied up with World Cup business; in his absence, Ryan Giggs will be stepping in as manager – this is a player whom many supporters, including Tunde Folawiyo greatly admire. The Welshman has already served in this capacity, following Moyes' departure earlier this year; as such it's safe to say that the team will be in good hands. Giggs will also be supported by the newly-appointed assistant manager Albert Stuivenberg.
Stuivenberg recently resigned as the manager of the Dutch FA under-21 team, after Van Gaal offered him a position at Old Trafford. He had been serving in this capacity for more than 12 months, and had also helped the under-17 Dutch team to win the European Championships in both 2011 and 2012. Jelle Goes, the technical director at the FA, commented on Stuivenberg's resignation, noting that they were very grateful to him for his contributions to Dutch football, and that he had done an incredible job with both the under-21 and under-17 teams.