Tunde Folawiyo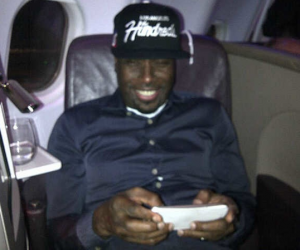 Tunde Folawiyo has long held a loyalty to serving his native country Nigeria. As one of West Africa's most experienced businessmen and philanthropists, Tunde's passion for promoting economic growth and youth development throughout Africa have driven his work with several of Nigeria's leading companies. As a committed advocate for exploring Nigeria's lucrative indigenous petroleum industry, Tunde Folawiyo currently holds positions vital to carrying out his mission of encouraging the region's expansion of its energy sector. As CEO and Group Director of the Yinka Folawiyo Group of Companies, Tunde Folawiyo presides over a dynamic conglomerate whose global business interests span various sectors including oil and gas, agriculture and real estate among others. Further demonstrating his desire to contribute to the exploration of Nigeria's petroleum industry, Tunde Folawiyo founded Folawiyo Energy Ltd., a subsidiary of the Folawiyo Group of companies that is currently responsible for the throughput of approximately 30% of the nation's premium motor spirits.
In addition to his accomplishments in business, Tunde Folawiyo has made great strides in promoting education throughout Africa. A graduate of the London School of Economics, Tunde Folawiyo has earned degrees in business and law, driving his passion for encouraging today's youth for a better tomorrow. As a member of the Global Advisory Board of the African Leadership Academy, a prestigious Pan-African institution focused on training our future's African leaders, Tunde Folawiyo brings a unique perspective toward furthering academics throughout the continent and beyond. Tunde is also a fellow of the Duke of Edinburgh's World Fellowship, a global network of dedicated philanthropists with a focus on promoting and awarding youth development. With these roles and his seat on the board of various academic institutions, Tunde Folawiyo continues to inspire our next generation of leaders.
Proceeding confidently in aspects of both business and academia, Tunde Folawiyo is also a distinguished philanthropist. With his Goodwill Ambassadorship and his status as an Honourary Citizen of the city of Houston, an honour bestowed in 1993, Tunde Folawiyo continues to utilise these roles to improve Africa's relations with other global networks. As Honourary Consul of Barbados, Tunde Folawiyo further demonstrates his desire to expand Africa's travel and tourism sectors by strengthening ties with other thriving countries. A member of the elite African Leadership Network, Tunde Folawiyo was awarded the African Leadership Award in 2010, demonstrating his significant contributions to business, education and philanthropy throughout Africa and beyond.