Red Devils lose another home match | Tunde Folawiyo
Manchester United, a team that Tunde Folawiyo along with many other football fanatics have supported for years, was defeated once again on its home turf by Newcastle United, with a final score of 1-0. Prior to their losses against Everton and Newcastle, the player's confidence was at an all-time high, after their outstanding performance in Germany led to a 5-0 defeat of Bayer Leverkusen. Some have speculated that it was in fact this win, and the complacency which followed, that resulted in the players failing to meet expectations.
Critics noted that the t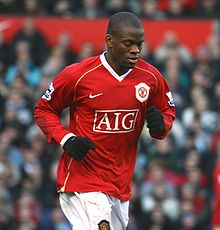 eam lacked their usual finesse, creativity and cunning in this match, and despite the booming pleas from United fans to 'attack, attack', the players did little more than the bare minimum required. Unfortunately, several top members, including Marouane Fellaini, Ryan Giggs and Wayne Rooney, were not on the field.
Fellaini was still recovering from a severely bruised back, Rooney remained suspended and Giggs, a favourite player of many fans, including Tunde Folawiyo, was said to have been resting. The players who were present did not, unfortunately, perform as well as they could have, with Javier Hernandez narrowly missing a caution, following his questionable fall to the ground, and Robin Van Persie hitting the ball out of play whilst attempting to pass to the winger Adnan Januzaj.
The general consensus of spectators was that the midfielders were to blame for Man United's poor performance, with several commentators noting that the team's static players simply did not create enough viable passing opportunities. Moyes seemed to be aware of this issue, and made a number of substitutions, with Nani and Cleverley being replaced with Zaha and Anderson; however, this had almost no impact on the match. The manager was criticised for choosing Zaha, a man whose total minutes on the field for the Red Devils add up to just 78, and whose skills have been called into question many times by the club's staff.
Whilst it was suggested that Ashley Young would have been a wiser choice, Moyes defended his decision, claiming that Zaha and Anderson were both 'worthy of inclusion'. Speaking to the press afterwards, Moyes refused to blame any of the players; quite the opposite, in fact. He praised their commitment, and claimed that they had done their best to win. However, he did acknowledge that they were 'lacking' during the final third of the game.